Yeah, I never updated this post and I will do so now =D THIS is the DK UI I had invisioned and the one I currently use in Beta.
This is todays custom DK UI: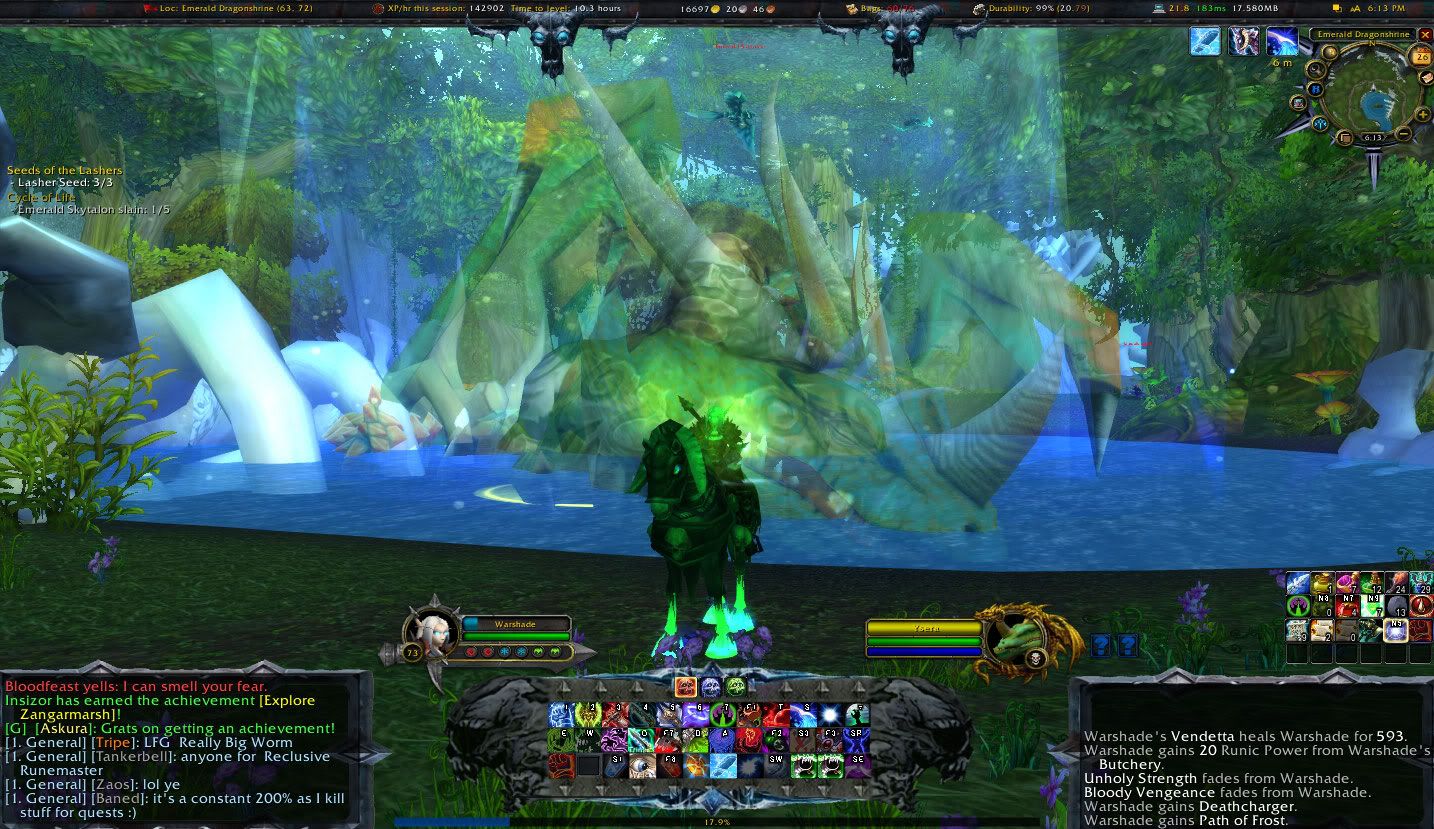 And THIS, is the last build I had before i stream lined it. It also showcases some of the new graphics. I didn't have the new shadow effects active in this shot though.