Hello everyone!
You probably read the topic title and are like, Tryden, what the fuck is Titanfall? Why should I play it? Why does my wife not look at me when I make love to her????
Well, you sexually unappealing bastard, Titanfall is an upcoming massively multiplayer FPS that is supposed to completely revolutionize the first person shooter genre. It's FAST-PACED. It has a lot of VERTICAL combat. There's motherfucking MECHS.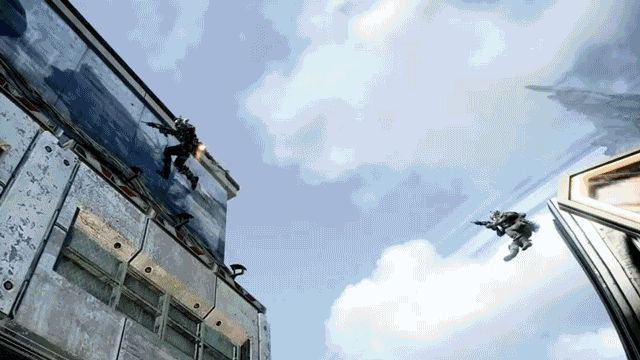 OK, you're probably saying, I guess this looks kind of cool. But I have to co-sign my divorce papers and don't have a lot of time to read up on all this. What do I need to do????
Well, first of all, you need to pre-order Titanfall so you can join us on launch day, which is TUESDAY, MARCH 11. There will be a Titanfall channel on Teamspeak where we will all congregate. We'll have sub-channels for different squads. We'll all talk over each other and yell at each other like we do every time we check out a new game for the first time (or like when we play DayZ on any given day).
In short, it will be excellent.
ALSO, DID I MENTION THERE ARE MOTHERFUCKING MECHS?
The pre-order link is below. If you're downloading, keep in mind this is a massive, 48 GB download. You can pre-download it starting this week though, so do that and avoid heartbreak on launch day. Also, post in this thread if you have any questions or if you just want to say things like HELL YEAH I'LL BE PLAYING.
http://www.titanfall.com/buy
See you on launch day, friends.